Diploma in Practical Spirituality and Wellness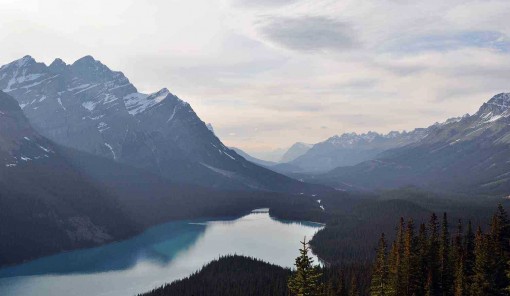 Diploma in Practical Spirituality and Wellness
Saturday, September 16, 2017 - 10:00
to
Saturday, July 14, 2018 - 17:00
Alternatives says:
Explore and deepen your spirituality in this nationally recognised qualification
Description:
Explore and deepen your spirituality within the context of a nationally recognised qualification — CI Level 3 Diploma in Practical Spirituality and Wellness.
You will be part of an open-minded and warm-hearted group meeting on 16 Saturdays
from September 2017 to July 2018.
The course is tutored by William Bloom, one of the UK's most experienced Mind-Body-Spirit educators and authors. The group will be a maximum of 35 people.
Entry is by application.
This is the first Spirituality and Health qualification to be on the Ofqual Register.
Crossfields Institute Level 3 Diploma in Practical Spirituality and Wellness (VRQ) Ofqual Qualification Number: 601/8673/2 Sector Subject Area: Health and social care
Benefits
You will strengthen your physical and psychological wellbeing through a daily spiritual practice:
·       Deepening your spiritual connection and sense of oneness.
·       Self-examining with compassionate honesty.
·       Practising strategies of mindful self-care.
You will serve others through:
·       A wiser understanding of the relationship between spirituality and health.
·       Improved relationship and communications skills grounded in benevolent mindfulness.
Professionally you will:
·       Gain a nationally recognised qualification in person-centred and holistic spiritual care.
·       Integrate spiritual healthcare into your current career.
·       Gain membership of Spiritual Companions, a professional network with peer support, insurance scheme and ongoing CPD.
·       Acquire practical strategies and concepts that can immediately be shared with others.
You will have:
·       A  supportive community of peers during and beyond the course.
Approach
Our approach is holistic and person-centred. We welcome diversity and people of all faiths and none. There is an increasing need for spiritually competent people whose approach is highly inclusive and emotionally literate.
What do we mean by 'Spirituality'?
We always encourage people to develop their own definition of spirituality. That said, we find that the following definition is helpful in many educational and healthcare environments.
"Spirituality is everyone's natural connection with the wonder and energy of life – and the instinct to explore that experience and its meaning. Spirituality affirms that human development is about the growth of compassion and awareness, heart and mind."
The course consists of four units
1. SCIENCE AND CONTEXT
The important historical relationship of spirituality and medicine.   The evidence base and science of how spirituality can benefit health. The relevance of all this to your own personal experience and that of your colleagues and clients.
2. PERSON-CENTRED SPIRITUAL PRACTICE
Study and experience the spiritual practices that benefit health and wellbeing. Clarify and implement your own daily spiritual health practice. Appreciate  the diversity of approaches in your fellow learners. How best to support others in developing their own spiritual health practice.
3. DEVELOPING REFLECTIVE PRACTICE
The crucial importance of ongoing honest and emotionally literate self-examination and self-care. This is built on a foundation of mindfulness and the compassionate witnessing of your thoughts and feelings. Implementing your own reflective practice. The mental health challenges that may be linked to spirituality.
4. SPIRITUAL CARE IN PRACTICE
Builds on the knowledge and practice of the other three units.  The fundamentals of giving spiritual support. Whole-body listening, empathy and holding. Leading individuals and small groups into meditation. Risk-assessment and referral. Working in multi-disciplinary community teams.
Course Structure
The course consists of 16 Saturdays. Students are also organised into small peer support groups, who meet eight times during the course either in person or by conference call/Skype. Students are also required to support their learning between modules with creative and positive time spent reading, doing spiritual practice, companioning others and filling the portfolio.
We ask all students to have access to the internet as the portfolio is web-based and some small group sessions may happen via Skype. Assessment is via a portfolio that contains reflective notes, a diary of insights and observations, and mini-essays.
Tutor and Team
The course will be taught by Dr William Bloom supported by a team of tutors from Spiritual Companions.
Course Dates
10am-5pm Saturdays:
2017
Sept 16, Oct 7, Oct 28, Nov 11, Nov 25, Dec 16
2018
Jan 20, Jan 27, Feb 17, March 3, March 24
April 21, May 12, June 2, June 23, July 14
Fees
The fee for the course is £1950 which includes the learner registration fee of £350.
Full payment needs to be made by 1 September.
Or you may pay by 3 instalments:
1 September £750, 1 Jan £600, 1 May £600
Bursaries
We offer a limited number of bursaries. They are reserved for people on low incomes, especially those who work in healthcare, education or caring.
If you want to apply for a bursary, please write to us by 14 June at info@alternatives.org.uk explaining your circumstances and telling us how much you can afford to pay.
Application
Entry to the course is via this Application Form.
/sites/default/files/Diploma%20Application%20Form.pdf
Please email your form to info@alternatives.org.uk and title your email Diploma Application.
Or post it to us at Alternatives, St James's Church, 197 Piccadilly, London W1J 9LL.
Once we have reviewed and accepted your application, we will send you a web link for your payment.
There are no formal academic entry requirements other than being 18 or older.
Our main concern is that learners demonstrate the potential to develop emotional literacy, a welcoming attitude to diversity and mature self-management.
Frequently Asked Questions
/sites/default/files/Diploma%20FAQ.pdf
Policies, Terms & Conditions
This course is delivered in partnership with the Spiritual Companions Trust.
For the specific policies, terms and conditions in relation to this course, please visit: http://www.spiritualcompanions.org/about-us/downloads-policies
Testimonials
'I've been privileged to have had access to ongoing personal and professional development throughout my career, but the Spiritual Companions course has had more impact than any other. I am more able to be fully present to any situation, better understanding both the implicit and explicit dynamics, and knowing how to act from a place of compassion. More importantly, I can resource myself through my own connection to the wonder and energy of life and to my inner wisdom, which gives me greater resilience. It has enabled me to bring a sense of love and meaning to my life and my work.'
Sarah Jane Williamson, Associate Director of Strategy and Delivery, Rethink Mental Illness
'Before the course I had done lots of personal development, therapy and awareness work, but on some level life was still an effort and I was living in tension. Through the teaching of simple and accessible meditation practices the course helped me to become more grounded, more kind, more loving  — more me, more of the time.  It helped me to establish a daily spiritual practice of my own which I'd never really managed to do before and I learned the value and joy of service and just being kind to people.'
Pete Brown, IT project manager
'Overall, the course was a blessed, safe oasis giving me time and space to be and reflect, empty and stretch, expand and deepen connection and spiritual practice. It was a blessing too to learn and share with the same group of peers on a regular basis. Alongside this, the commitment of an ongoing rhythm and group accountability and encouragement were invaluable. The holistic nature and breadth of the material covered in a spirit of exploration with a warm, generous, experienced facilitator transparently consolidating alongside us. And of course, a wonderful opportunity and gift of practising spiritual companionship and embodiment.'
Ila Mazumdar, primary school teacher
'This course taught me to fully connect with my higher self and the universe around me.  It has enabled me to develop a daily practice of connecting with the wonder and richness of life, which has in turn hugely enhanced my wellbeing and the wellbeing of those around me.  My spiritual development was on the 'back burner'. It is now fully on the 'front burner' and has become embedded in me as part of my daily life. This course fundamentally changed my life for the better on many levels.'
Diana Brown, administrator
'What I got from the course was a beautiful deepening into spiritual practice leading to a far clearer idea of how this can be of service. I now find myself very comfortable sitting with pretty much anyone and simply being with them, with their beauty and with their difficulties.  As a few more layers of my own pretence have been stripped away I can meet others from a more real and loving place. And I guess I also developed a quieter confidence in my own spirituality. What a wonderful experience!'
Phil Roberts, leadership facilitator, coach and ment
You need to purchase tickets before attending this event. You can order your tickets below.
Read our
Terms and conditions
for purchase information.