Acceptance and Commitment Therapy - Science Meets Spirituality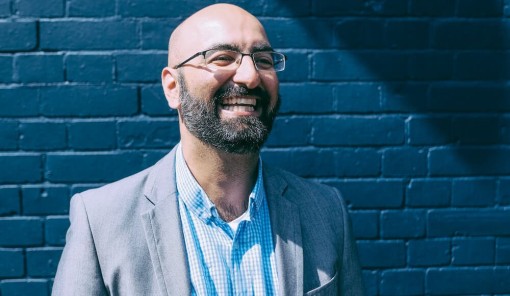 Acceptance and Commitment Therapy - Science Meets Spirituality
Saturday, January 27, 2024 -

14:00

to

16:00
Alternatives says:
A Transformative Workshop with Shamash Alidina
Description:
In a world increasingly driven by the dual forces of scientific rigour and spiritual inquiry, how can we navigate life's complexities with ease and authenticity? Join us for a groundbreaking workshop where we'll explore the realms of Acceptance and Commitment Therapy (ACT) with the timeless wisdom of spirituality.
What is Acceptance and Commitment Therapy/Training?
Acceptance and Commitment Therapy (or Acceptance and Commitment Training), is a well-researched approach to help people live a rich and meaningful life. It's radically different to other forms of training or therapy, because it doesn't focus on fixing your thoughts or emotions. Instead, it teaches 6 different flexibility skills which lead to a more flourishing life. ACT is designed to work wherever the human mind goes - supporting everyone from those with mental health challenges, dealing with addiction, managing weight, to those seeking success in the workplace or even the Olympics! ACT is well-researched and is often used by the National Health Service in the UK, used by the World Health Organisation with refugees and hundreds of other organisations.
Amazingly, ACT includes the value of a 'transcendent self'. The research has found having a more flexible sense of self is part of what helps people to flourish. This skill is often under appreciated, and this workshop will seek to explore this as well as the other flexibility skills.
What You'll Gain:
Clarity: Learn to harness the power of mindful awareness to identify your values and make aligned choices.
Freedom: Equip yourself with evidence-based ACT strategies to accept what you can't change and commit to what you can.
Wisdom: Dive into Eastern philosophy and even some non-dual teachings to transcend self-imposed limitations.
Connection: Forge meaningful relationships based on shared values and mutual respect.
Who Should Attend?
- Mindfulness enthusiasts curious about the intersection of psychology and spirituality.
- Professionals seeking innovative, holistic approaches for well-being
- Individuals yearning to break free from limiting beliefs and behavioural patterns
ACT Book Included
Shamash hopes to publish his first small book on ACT soon! Assuming it's out in time, he will give this book out to all participants who attend this workshop to take away with them.
Why This Workshop?
Led by Shamash Alidina, a specialist in mindfulness, Acceptance and Commitment Training, and passionate about non-duality, this workshop offers a unique blend of science and spirituality to bring transformative change. This is a rare opportunity to immerse yourself in an enriching atmosphere of kindness, curiosity, and creativity, and to connect with like-minded individuals in your journey towards wholeness.
Join us for an enlightening experience that will redefine how you approach life's challenges and opportunities.