William Blake's Vision of a New Jerusalem in Kings Cross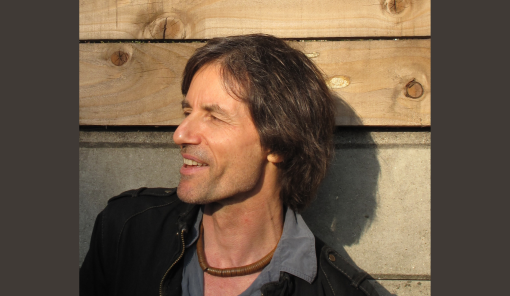 William Blake's Vision of a New Jerusalem in Kings Cross
Saturday, September 17, 2022 -

14:00

to

16:00
Description:
Aidan Andrew Dun is a poet, composer, and psychogeographer. His exploration of the mysteries of Kings Cross in the epic poem 'Vale Royal' caused a groundswell of interest in this extraordinary zone of London. 
Aidan spent a fantastical childhood and adolescence in the West Indies and knew his calling for poetry from an early age.
He spent several years travelling the world with a guitar before being drawn back to London to explore the psychogeography of Kings Cross, magnet to other visionaries before him. 
His epic poem Vale Royal, written and recited in the form of a quest, dreams of transforming an urban wasteland into a transcultural zone of canals at the heart of London. Vale Royal was launched to critical acclaim at the Royal Albert Hall and earned Aidan the title Voice of Kings Cross.
Launching his second epic poem Universal – India Cantos in 2002, he accomplished an American tour, reading in New York, Santa Fe and San Francisco.  Aidan has read alongside David Gascoigne, Ben Okri, Iain Sinclair and Andrew Motion.
In 2008 and 2012 he lectured at the British Library on The Kings Cross Mysteries.
We welcome Aidan to Alternatives for the first time for this guided walk in Kings Cross to explore the mysteries of Old St Pancras Church which was central to Blake's vision of a New Jerusalem. 
Aidan will share his profoundly personal connection with this site and reveal its supernatural secrets and spiritual history.
Praise for Aidan:
'Aidan Andrew Dun is a visionary, a pied piper of modern poetry.'
 KATE KELLAWAY – THE INDEPENDENT
'Dun stands apart from all schools and schisms…He is the carefully regulated trickle of water that cracks stone.'
IAIN SINCLAIR