Walk With Me Film Screening - narration Benedict Cumberbatch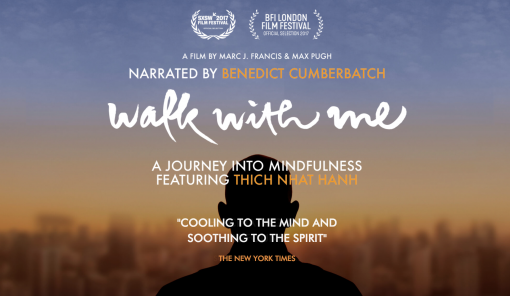 Walk With Me Film Screening - narration Benedict Cumberbatch
Monday, March 5, 2018 -

19:00

to

20:45
Alternatives says:
Film Screening at St James's Church
Description:
A rare insight into the world of mindfulness and the Zen Buddhist master Thich Nhat Hanh. Filmed over three years, this intimate documentary focuses on a community who have dedicated themselves to a monastic life in rural France. 
In the early days of Alternatives, Thich Nhat Hanh spoke at St James's Church, he remains an important part of our legacy.
Narrated by Benedict Cumberbatch. 
Director: Marc J. Francis, Max Pugh