The Self-Aware man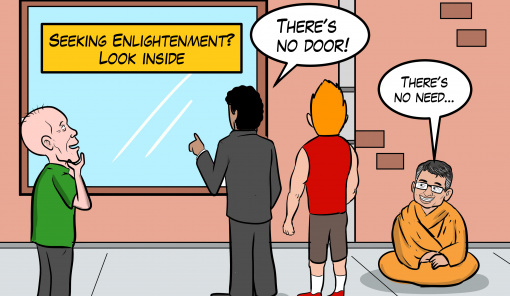 Thursday, August 5, 2021 - 19:00

to

Thursday, October 21, 2021 - 21:00
Alternatives says:
6 part online course. Want to explore your Spiritual Path with other Conscious Men?
Description:
In this exclusively male 6 session online course over 3 months, Kenny Mammarella-D'Cruz will lead a body of men on an exploration of OUR JOURNEYS AS CONSCIOUS MEN ON A SPIRITUAL PATH.
Kenny will enable you to hold a safe space for yourself, as he holds a safe container for us all, so we can gently open up to life and allow things to naturally unfold in alignment with WHO WE REALLY ARE AS AUTHENTIC INDIVIDUALS, uniquely balanced in our masculine and feminine energies.
As self-aware men, we can gracefully meet the heart of our issues together, speak from our truth and COME FROM LOVE, RATHER THAN FEAR, FANTASY, OR FIXING.
Self-awareness enables us to align ourselves between heaven and earth, ALLOWING LIFE TO MEET US ON OUR JOURNEY, ATTRACTING THE 'COINCIDENCES' and magical opportunities for life to unfold beyond 'safe' control and familiar restriction.
So many men are restricted by shame and blame, where here we get to name 'what is', 'what has been' and make sense of the pieces of the puzzle of life thus far. As the pieces fall together, the bigger picture of our lives is given the space to emerge BRINGING PURPOSE, PASSION AND PERSONAL POWER. We step into the best of 'what we might be'.
As we meet some of the inner parts of ourselves (rather like the movie 'Inside Out' https://www.youtube.com/watch?v=Cjgdiy_SGjA) we are able to SHIFT FROM THE INTELLECTUAL THEORY OF KNOWING > TO THE PRACTISE OF CONSCIOUS BE~ING with the ability to take part in the dance of life - to the beat of our own drums.
Kenny helps people understand how they and those around them tick, how to get people to open up and talk and most importantly, HOW TO LISTEN TO LIFE'S CALLINGS and hold a safe, open space for personal transformation.
His groundbreaking work has been featured in mainstream TV and radio documentaries the world over. 'Newsweek' quoted him in their cover story article, and wrote THE MAN WHISPERER chapter about his work in their book about men.
This is what we'll explore in the course:
SESSION 1 – Thur 5th August:
· Who we are, individually & as a group.
· Meeting your Inner Child & meeting your Free-Spirited Self.
SESSION 2 - Thur 19th August:
· Meeting your Inner Protector / Inner Pusher / Inner Critic.
· How to listen to Inner Wisdom vs being a victim.
SESSION 3 – Thur 2nd September:
· Meeting your Inner Man & meeting the outside world.
· Listening to guidance from your Inner Protector and from Spirit.
SESSION 4 - Thur 16th Sept:
· How to find out who you really are & how to let go of who you no longer need to be.
· Allowing the man in you to take his place with clear communication and intimate boundaries.
SESSION 5 – Thursday 7th Oct:
· How to find your Purpose in life. Who are you? Why are you here?
· How to spot life's clues, signs and temptations as you walk a conscious path.
· Turning your old story into your gold story of Purposeful Passion.
SESSION 6 - Thursday 21st Oct:
· How to bring yourself into the world as a Present Connected Man.
· Using your newfound tools to walk a conscious path as a Self-Aware Man.
PLUS: Access to a lively private network, hosted by Kenny and his team, exclusively for the men on this course: 'Around The Campfire'.
In this behind-the-scenes group you will be able to HANG OUT WITH OTHER MEN AROUND THE CYBER-CAMPFIRE to chat, share stories and socialise.
Kenny will guide this space, providing ADDITIONAL MATERIAL, EXERCISES AND INSIGHTS as we walk our paths beside other men, sit together, laugh together, cry, breathe and let go of what no longer serves us - from the safety of our own spaces behind the sacred screen.