The Sacred Landscape of Avebury Day Trip
Description:
For the Alternatives visit to Wiltshire this year, our day will start at Avebury with Francine's résumé of the crop circle phenomenon illustrated throughout with original archival material that will show the scientific evidence of the effects of crop circles on plants and soil; explore some of the meanings contained in the geometric designs; and show a selection of some of the most amazing designs to have graced our fields during the last three decades.
Depending on the availability of Crop Circles, Francine will take us on an exclusive visit to experience and appreciate this extraordinary phenomenon first-hand.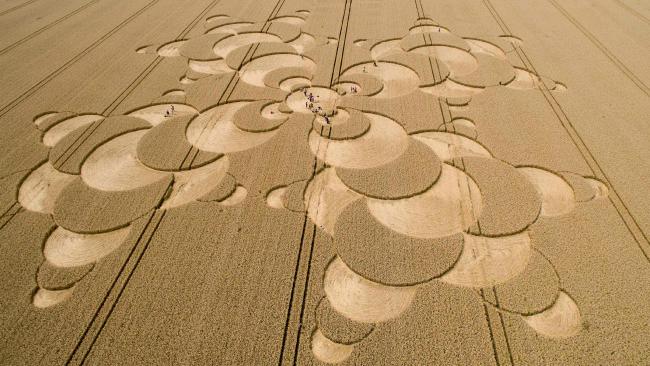 Please meet us at the Duke of York Street end of St James Square at 8.00am. The coach will leave at 8.30am, so please make sure you are prompt as the coach will not wait. If you have any problems finding us you can call Susanna on 07810 412 647. With this in mind, we recommend that you check if any of London's weekend engineering works will affect your route so that you can allow for extra time.  
At 6pm we head back to London, and at 8.30pm we arrive back at St James Square.
Please bring with you:
a packed lunch;
plenty of water;
please make sure you wear sensible walking shoes and dress for the outdoors;
please be aware that it may be muddy if it has rained so please bring appropriate footwear;
we also ask that you bring five £1 coins to pay for crop circle entry to the farmers.
We all look forward to seeing you, and if you have any questions at all please do not hesitate to contact us.