Quantum Physics Guide to Enlightenment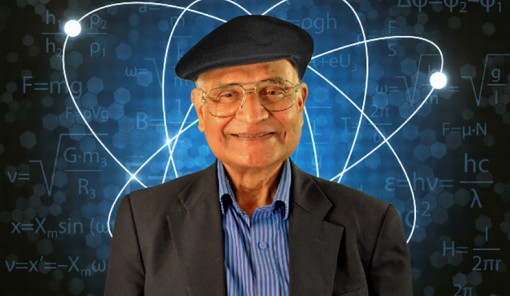 Quantum Physics Guide to Enlightenment
Saturday, July 22, 2017 -
Alternatives says:
Dr Goswami is a renowned quantum physicist who featured in the movie What the Bleep Do We Know?
Description:
In this workshop, quantum physicist Amit Goswami uses recent advances in our understanding of quantum physics and consciousness to elucidate the nature of spiritual enlightenment and guide people to pursue enlightened living. According to Goswami, all objects of our experience begin as quantum possibilities for consciousness to choose from. The question of enlightened living is then one of how best to make our choices. It involves the creative process which Goswami explains and teaches.
Through both intellectual and experiential sessions, Dr Goswami leads participants through a series of exercises in how one makes creative choices that culminate in one's transformation. Participants will come away with a clear notion of how to overcome the barriers to creative choice, how to align themselves with the evolutionary movement of consciousness, and how to arrive at enlightened states of consciousness.
In the workshop, he will lead participants in examination of the following topics:
What is enlightenment?
Quantum physics and Zen koans
What quantum physics teaches us about the fundamental reality of being
The quantum science of experience and the importance of feeling, meaning, and the archetypes such as truth and love
The quantum science of making choices and manifestation
The essence of quantum creativity
The quantum physics of meditation
Satori and the "aha" surprise
Balancing ki (vital energy) in its yin (conditioned) and yang (creative) aspects
Emotional intelligence: awakening the heart center
Self-realization
The enlightened states of consciousness
Two kinds of enlightenment
You need to purchase tickets before attending this event. You can order your tickets below.
Read our
Terms and conditions
for purchase information.