Publish Your Book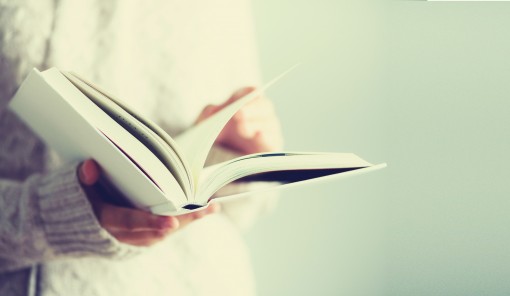 Thursday, July 23, 2020 - 19:30

to

Monday, August 10, 2020 - 21:00
Alternatives says:
Livestream - in partnership with Watkins Publishing
Description:
Online workshop for prospective authors interested in the spirituality genre, anyone who wants to find out more about the publishing process
The day is being run in partnership with Watkins Publishing, one of the oldest names in esoteric publishing.
Learn about the commissioning process; how to write a compelling proposal, what to expect from the editorial process; taking a book to market and what you will be asked to do to promote your book.
In 3 x 90 minute sessions , which will be livestreamed (via zoom), we will hear from:
Session 1 - Thursday 23rd July 7.30pm – 9pm
The MD and owner of Watkins – Etan Ilfeld
llfeld is a serial entrepreneur and the owner of Watkins Bookshop for over a decade, and the founder of Watkins Mind Body Spirit magazine, which annually ranks the 100 Most Spiritually Influential Living People. In 2014, he acquired Watkins Publishing and Kindred Spirit magazine, followed by Cygnus a year later. He is passionate about books that enrich people's lives and make the world a better place.
Vicky Hartley, Sales & Marketing Director
Vicky started her publishing career at Hodder & Stoughton in 2001 working in digital and traditional marketing before moving to Watkins Media in 2006 to head up their Marketing & Publicity team. She took over running the Cygnus Book Club in 2015 after it was purchased by Watkins Media, and since 2018 Vicky has headed up the Sales & Marketing across the book and magazine publishing.
Session 2 - Monday 3rd Aug 7.30pm – 9pm
Fiona Robertson has more than 20 years' experience in mind, body, spirit publishing. She is currently Editorial Director of Watkins and Nourish, where she oversees a team acquiring and creating books that range from Eastern wisdom and esoterica to self-help and personal development to health and nutrition.
Eleanor Teasdale works on the fiction side at Watkins - running the SFF imprint Angry Robot. She used to work as an agent so she knows a lot about contracts, rights and how to impress agents. She's also got some insight in how to publish if you are working on a fiction project - what the rules are and when to follow them and when to break them!
Session 3 - Monday 10th Aug 7.30pm – 9pm
Stephen Gawtry has been the managing editor of Watkins Mind Body Spirit magazine for over a decade. He previously published the Watkins Review and was one of the first editor's to endorse Tolle's Power of Now (when it was self-published). He will highlight what makes a new book stand out and how he curates the titles for Watkins MBS magazine.
Plus! One of Watkins new authors , Mel Collins joins us to share her experience of writing and getting her work published.
Mel Collins is the author of the bestselling Handbook for Highly Sensitive People, which was published by Watkins in 2019 and has already been translated into ten languages. She is a qualified psychotherapeutic counsellor, spiritual healer and Reiki Master who runs regular workshops, courses and talks. Before her work as a counsellor, increasingly specialising in HSP, she worked in Her Majesty's Prison Service – for two years counselling Substance Misuse Prisoner, then eight years as a Prison Governor. Being innately sensitive in a challenging prison setting has given her an incredible learning experience and teaching base. She has received widespread interest in her work from both consumers and the press alike, including BBC Radio 2, BBC Radio 5 and The Daily Mail. For more information, go to www.melcollins.co.uk
In these 3 x 90 minute sessions we will hear from each expert and you will have an opportunity for Q&A during the sessions.
Enrollment:
£95 Earlybird until 8th July (£125 thereafter)
The Story of Watkins
The story of Watkins Publishing dates back to March 1893, when John M. Watkins, a scholar of esotericism, overheard his friend and teacher Madame Blavatsky lamenting the fact that there was nowhere in London to buy books on mysticism, occultism or metaphysics.
At that moment Watkins was born, soon to become the home of many of the leading lights of spiritual literature, including Carl Jung, Rudolf Steiner, Alice Bailey and Chögyam Trungpa.
Watkins Books, located in Covent Garden, London, is one of the oldest and leading independent esoteric bookshops in the world – a pilgrimage for all spiritual seekers.
The Story of Alternatives
At Alternatives, St James's Church, Piccadilly, we have been grateful to host many Watkins authors at our signature Monday night events, which have been gatherings for spiritual seekers since 1982
For over 38 years, we have hosted the major presenters in contemporary spirituality and personal growth including Ram Dass, Thich Nhat Hanh, Dr Wayne Dyer, Eckhart Tolle, Byron Katie, Russell Brand, Marianne Williamson, Elizabeth Gilbert and Deepak Chopra. We recently hosted Eckhart Tolle at The Royal Albert Hall.
It is our commitment to host a diverse range of spiritual teachers and leaders and we hope to welcome some new authors to Alternatives soon.