Peace One Day with Jeremy Gilley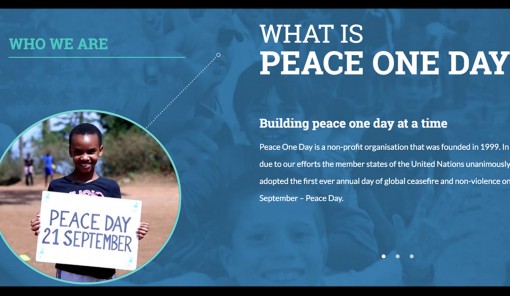 Peace One Day with Jeremy Gilley
Monday, January 22, 2018 -
Alternatives says:
Join Peace One Day founder Jeremy Gilley for this important talk on Monday night.
Description:
In 1999 filmmaker Jeremy Gilley set out on a remarkable journey of peace.

He established the non-profit organisation Peace One Day that successfully led the campaign which resulted in the unanimous adoption by United Nations Member States of Peace Day, the first ever annual day of global ceasefire and non-violence with a fixed calendar date – 21 September. 
To prove the day can work, Jeremy Gilley and Peace One Day Ambassador Jude Law travelled to Afghanistan to spearhead a campaign that, over the years, has resulted in 4.5 million children being vaccinated against polio in hitherto unreachable areas, as a result of Peace Day agreements in the region. Since then, Jeremy has been working to institutionalise Peace Day, 21 September across the world with Peace One Day.
Join Jeremy Gilley on Monday night for this revealing talk where he will outline his mission for global peace and the role of Peace One Day in today's current political climate.