Julian of Norwich: Wisdom in a Time of Pandemic and Beyond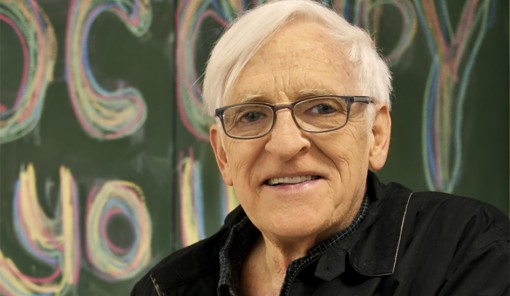 Julian of Norwich: Wisdom in a Time of Pandemic and Beyond
Wednesday, October 13, 2021 -

19:00

to

20:45
Alternatives says:
Matthew Fox explores why Julian of Norwich is such an inspiring guide for our times
Description:
Julian of Norwich (1349-1415) was a profound thinker and the first woman writer in English. She developed a feminist theology 700 years before feminism. Her world-view is based on finding God as Mother in all elements of Divinity and in our own souls. Her emphasis on non-dualism and blending of the sensual and spiritual deconstructs patriarchy altogether.
In this talk based on his latest book, Matthew Fox will teach how Julian empowers us to stand up to the matricide, the killing of Mother Earth through climate change and the killing of women and girls going on in the world today. She deconstructs the patriarchal mindset and reconstructs a healthy balance of the sacred masculine and divine feminine.
Julian lived through the worst pandemic in European history—the bubonic plague--and instead of freaking out, she deepened her commitment to the creation spirituality lineage — the sacredness of nature and God-in-Nature. She has much to teach us today. We will explore some of her rich teachings and invoke practices to put them into our own bodies, minds and souls. The session will include a time for your questions.