An Evening on the Edge of the Known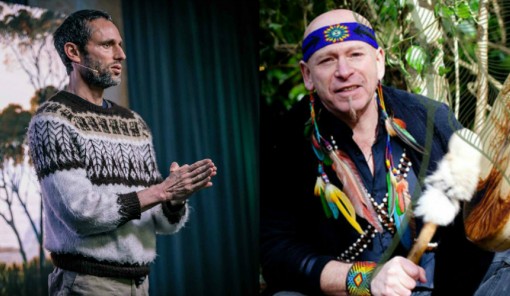 An Evening on the Edge of the Known
Tuesday, June 23, 2020 -

19:00

to

21:30
Description:
In these times of pandemic, whatever effect it has and is having on us, we are all being faced, perhaps even confronted by the unknown in new ways. It's not that the unknown wasn't present before, knocking on the door through personal changes, climate change, social injustice and political upheavals. For many of us, it simply wasn't quite so dramatic and therefore, a little easier to ignore.
For some, the unknown is a great adventure. For others, the fear can be overwhelming. For most of us, both will be true at different times. Across time and across cultures, humans have found ways of being with this Great Mystery in a myriad of ways. During this evening, our intention is to support you to find more context, resilience, resource and creativity, so that the unknown might become a doorway to deepen your self-knowledge and your capacity to bring the gifts that are unique to you into the world.
The evening will be a blend of personal reflections and stories, embodied learning and inspiration as Charles and Ya'Acov support you to find a deeper and more potent relationship with the unknown. It will involve a guided journey and there will be time for your questions at the end.
CHARLES EISENSTEIN is a speaker and writer focusing on themes of human culture and identity. He is the author of several books, most recently Sacred Economics and The More Beautiful World our Hearts Know is Possible, and his newest book, Climate: A New Story. His most recent essays are The Coronation and The Conspiracy Myth.
YA'ACOV DARLING KHAN is a shaman and writer and the Co-Founder of the Contemporary Shamanic Practice known as Movement Medicine. He is the Co-Author (with Susannah) of Movement Medicine  and the author of Jaguar in the Body, Butterfly in the Heart and the recently released Shaman – Invoking Power, Presence & Purpose at the Core of Who You Are.