Creative Living Tao - 3 part online course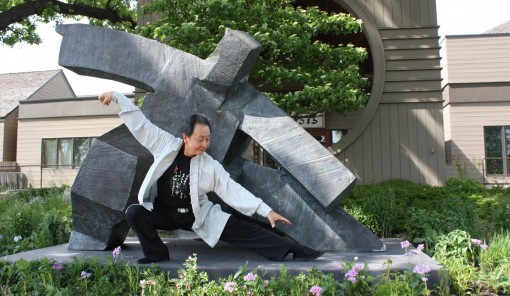 Creative Living Tao - 3 part online course
Tuesday, April 13, 2021 - 19:00

to

Tuesday, April 27, 2021 - 20:30
Alternatives says:
Early Bird until March 14th
Description:
Master Chungliang Al Huang, founder and director of the International Living Tao Foundation and Lan Ting Institute, will present a 3-session overview of "Creative Living Tao" practice for lifetime, beginner-mind learners of all ages and experience levels.
Master Huang's approach is based on his lifelong philosophy from a synthesis of the "Three Pillars of Asian Wisdom: Taoism-Buddhism-Confucianism"; his unique re-invention of the classic Tai Ji movement meditation from his early training in China, combined with his subsequent immersion in Western philosophy and cultural arts. From this East/West synthesis he has developed a joyful daily practice easily applicable to Every Day Living. 
The course will include movement practice of the Living Tao forms, and discussion of Living Tao philosophy.
Session ONE - April 13th:
Exploration of the fundamental Tao philosophy of Jing (Essence) 精, Qi/Chi 氣and Shen (Spirit) 神; Practicing Essential Tai Ji Movement Ritual陰陽 balancing oppositional pairs on Three Levels 天人地 of Dantian 丹田; and Qi Gong氣功 Energy Flow.
Session TWO - April 20th:
Continued exploration of Essentials from Session One with Emphasis on practice of Wu Xing五行 Five Moving Forces Form; introduction to the fundamental Tao philosophy of Lao Tzu, Tao De Jing 老子道德經 and I Ching 易經—Eight Trigrams 八掛。Initial exploration of Living Tao Tai Ji moving Circles practice.
Session THREE - April 27th:
Building on the exploration of Essentials from prior Sessions:  Qi movement circulation, an introduction of Kinetic Chinese Symbols movement practice; introduction to "Body Poetry: East and West"; Tao and Zen classics: Ten Oxherding Pictures 十牛圖, and Trust in Mind 信心銘 。 Expansion of Living Tao Tai Ji moving Circles practice.