The Art of Astral Projection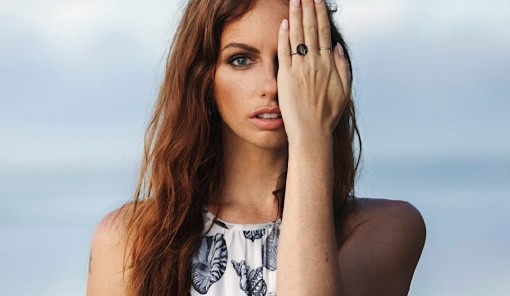 The Art of Astral Projection
Sunday, March 14, 2021 -

10:00

to

17:00
Alternatives says:
Astral Projection, it's the secret skill you never knew you had.
Description:
What if you could access expanded states of consciousness and connect with people and places beyond space and time?
Where would you go? Who would you meet? What would you bring back?
Learn how the sages of old activate transcendent levels of awareness for insight, guidance and healing.
WHAT CAN I EXPECT?
This ONLINE interactive workshop is part theory and part practical so get your cushions ready!
You will learn simple techniques via a 3 step process on how to self-initiate an Out of Body Experience (sometimes called Astral Projection) for self-growth.
It draws on mindfulness, breathing and physical exercises to navigate the state so that you feel safe, equipped and empowered to start a home practice.
There are group sharing sessions (optional), Q&A periods, visual presentation and practical exercises.
TRANSFORM YOUR WORLD FROM THE EDGE OF YOUR BED
In this workshop you will learn:
1. Why Astral Projection is a powerful self-realisation tool 
2. Perspectives from both the western scientific field and eastern traditions.
3. Developing mindset, motivation & intention is key to success.
4. Creating 'projection' plans.
5. How to achieve 'mind-awake body-asleep' awareness (the preparatory state for an OBE)
6. How to bring on and harness the 'vibrational stage' often prerequisite to OBE. 
7. How to navigate environments beyond the body. 
8. When and how to use an 'exit' technique from the physical body.
THIS WORKSHOP IS FOR PEOPLE WHO NEED:
- ANSWERS to pressing problems
- INSIGHTS to recurring illness
- HEALING with grief
- BETTER SLEEP hygiene
- to RELEASE fear
- CONNECTION to the universe
- SELF empowerment
WHAT IS ASTRAL PROJECTION?
Astral Projection (a self-initiated Out of Body Experience) is a transpersonal event where we feel our 'sense of self' shift beyond our physical body, and then journey in what appear to be other realms of reality, encountering beings and places that feel real.
It happens in an altered state of consciousness (ASC) and is defined by a visceral feeling of 'separation' from the body such as stepping, floating or dissolving 'out' and then finding oneself in a 'second' energy body away from the physical one (although we can also be a point of awareness with no form).
90% of the world's cultures have institutionalised forms of ASC, meaning that these alternative ways of 'knowing' are found in most societies and considered normal.
It's called polyphasic perception.
Shamans enter trance, Buddhists meditate, dervishes whirl and priests pray upon the rosary to connect to deeper parts of themselves, the wider world and the divine. Even Yoda has to access an ASC to find the answers to Luke's problems.
But these states aren't exclusive to the wise man or medicine woman. My job is to teach people not only how to do it but how to harness and navigate the skill for self-growth and spiritual awakening.