Activate Your Heart Intelligence, Change Your Life, Help Change the World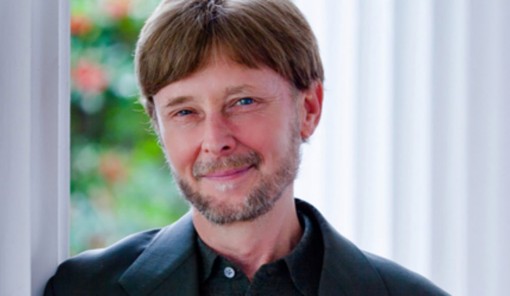 Activate Your Heart Intelligence, Change Your Life, Help Change the World
Saturday, September 15, 2018 -

10:30

to

17:00
Alternatives says:
Experience and Learn a Science-based System that will Change how You Live Your Life with Howard Martin, Executive Vice President, HeartMath Inc. and Co-author of The HeartMath Solution and Heart Intelligence.
Description:
What is the Add Heart Movement about?
The Situation
Most of us have been experiencing a speeding up in our lives. We feel it on the inside. We experience it in the busyness of our daily activities. Day-to-day life often feels like a relentless, accelerating momentum that is hard to keep up with.
The Challenge
How do we find the balance needed to flow with the evolutionary speed of change, to feel a sense of purpose and fulfillment; instead of just feeling like we are surviving?
The Opportunity
The same un-seen forces that are driving high-speed, chaotic change are also giving us the ability to grow and to learn to change in positive ways unlike ever before in the history of humankind. As a result, there is a growing momentum of positive change, innovation and cooperation taking place. It is a movement, one that is being driven by the qualities of the heart manifesting in how we live our lives and shape our future — an Add Heart Movement
The Solution
Our ability to make choices that align us with the speed of change and co-creative power come not from the mind alone but rather from the core of our being, from the intelligence of the heart.
Developing the intelligence of the heart and leading a more heart-connected life are evolutionary imperatives of these times and it's already happening.
HeartMath
Experience Howard Martin, author, celebrated international speaker, progressive business leader, and one of the most compelling voices of our times. Howard Martin, a key HeartMath leader, is co-author of the highly acclaimed book The HeartMath Solution and contributing author of Heart Intelligence. Perhaps you have read his books, heard him speak or have seen him in movies like The Power of the Heart, The Incredible You and The Truth.
Now, you have the opportunity to participate in a special program with him to learn and experience the profound work of the HeartMath.
Backed by More Than 25 Years of Research
Earning The Trust of More Than 5 Million People
In More Than 100 Countries.
Used by Fortune 500 Companies, the Military, Hospitals, Clinics, Schools and Many Thousands of People Pursuing Personal Growth.
In this Special workshop you will:
Develop a deeper understanding of the global changes we are experiencing.
Experience science-based techniques to access more intuition, reduce feelings of overload, fear and insecurity and use your heart's intelligence to affect planetary consciousness.
Understand break-through research on heart/brain/body communication.
Witness a real-time demonstration of the heart's biological communication.
Explore HeartMath's interconnectivity research on energetic field environments and how we relate to them.
Learn about the growing Add Heart movement that is quickly taking humanity towards greater Global Coherence.
Learn about how you can participate in creating a more heart-based world.
Attend special program if you are interested in:
Leading Edge Science
Global Change
Health Improvement
Advancement of Mental, Emotional and Intuitive Intelligence
What people are saying about Howard
"Howard Martin has inspired thousands of people around the world to gain better control of their lives. His work is paramount in helping people change their health, increase their mental edge, alter the internal chemistry of their stress response, realize their spiritual connection by opening their heart and unfold into a more enriched destiny. His eloquent presentations are simple, light-hearted, inspirational, scientifically valid, and most importantly, they work. Howard is the living example of the natural balance between head and heart."
Dr. Joe Dispenza, featured speaker in What the BLEEP Do We Know, author Evolve Your Brain
"Howard Martin is a dynamic, compelling speaker with a vital message about the role of the heart in transforming our lives and the world. His authenticity, care and extraordinary ability to inform and inspire leaves you feeling like you've just experienced something very special that you will remember forever."
Marci Shimoff, Author New York Times Best Seller, Happy for No Reason, featured teacher in The Secret
"Howard Martin is as riveting a speaker as is his subject, the HeartMath System. Inspiring, personable and humorous, Howard shares the wisdom of HeartMath with warmth and clarity, offering the listener an educational experience of the HeartMath technology and tools. Howard Martin is without doubt one of the most compelling voices of our time."
Chris Hooper, President, Hooper Group Concert Promotions, Sydney/Melbourne Australia
"The recent conference in Seattle with Howard blew me right out of my complacency, lethargy, hopelessness, anger and despair into the vibrant arena of LIFE! Whomever said that one person can't make a difference in the world had it all wrong. Howard and HeartMath have absolutely and unequivocally changed my life!"
Patricia Timko, Seattle Washington