Soul Transformation Therapy (Certified Practitioner Training)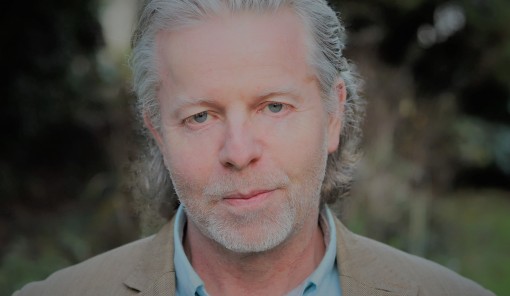 Soul Transformation Therapy (Certified Practitioner Training)
Friday, March 26, 2021 - 10:30

to

Sunday, March 28, 2021 - 16:30
Alternatives says:
Early Bird until 14th February
Description:
Clear stuck emotions, release trauma, strengthen boundaries, rewire beliefs, integrate shadow aspects and develop greater freedom and awareness.
Experience a transformative 3 days training and become a Soul Transformation Therapist.  Soul Transformation Therapy is a new and complete therapy system which pairs ancient card symbols and new healing interventions to diagnose the root cause of issues and clear deeply held blocks. 
Created by Hay House Soul Plan author Blue Marsden, this revolutionary healing method uses Tarot style cards to determine the 'core issues' that keep coming up in life. Once the 'core issue' has been determined several key healing interventions clear the pattern. During the training you learn how to diagnose and clear patterns step-by-step, whilst experiencing each of the healing interventions for yourself.
You will learn how to clear stuck emotions, release trauma, clear and strengthen boundaries, rewire limiting beliefs, release blocks to abundance, integrate shadow aspects, connect to hidden potentials, connect with the divine feminine, regain trust, awake from unconscious behaviour, integrate into wholeness and ultimately develop a greater sense of freedom and awareness.
Existing coaches, therapists and healing practitioners who have already trained in various systems, will find this method brings everything into a structured and comprehensive system. Additionally, anyone interested in spiritual development or healing will also greatly benefit from this life changing course.
Early bird £425 until 14th Feb  (£490 thereafter)
Praise for Soul Transformation Therapy:
Dr Véronique Ryan – 'Soul Transformation Therapy is an amazingly simple yet extremely powerful approach to healing. I am looking forward to integrating it more and more in my healing and teaching practice.'
Marianna Kelly, NHS Nurse - 'Soul Transformation is exactly what this course does. The answer is in the title. It shifted a huge energetic block that has been soul transforming. I went there with a huge creativity block. I went deeper than ever and cleared away so much debris of energies. As always Blue makes the learning seem so light and simple. This course will do wonders for Healers, Therapists clearing their own energy blocks whilst learning how to treat clients. It's a fantastic tool to have at the heart of my already expanding list of therapies.'
Katja Rusanen, Author and Founder of Karma Cleanse - 'I knew that I wanted to learn Soul Transformation Therapy as soon as I saw the course name, I was drawn towards it intuitively. I chose to attend the course as I saw how this new therapy form could benefit my work. This course was a wonderful experience! I am so grateful for this amazingly accurate method to help my clients break through their life purpose blockages and heal their core issues, so that they can experience a more fulfilling life! Thank you!'
Mamta Nanda, Reiki Teacher and Soul Plan Practitioner - 'Amazing healing experience. Life changing, really looking forward to the rest of my life - I feel a lot of what I was struggling with has been transformed over these three days.'
Sharyn Coleman, Business Coach and Counsellor - 'The course operates on many levels, the group, the individual participants and the teaching to be a practitioner. Transformation occurred on many levels. Highly recommended if you are looking to integrate transformation (work) in your practice.'  
George Enaid, Spiritual Life Coach, Soul Transformation Therapist and Founder of Harmonious Thoughts – 'This was the most powerful course I have ever been on. I feel blessed to have been trained and healed at the same time.'